Student Freedom Initiative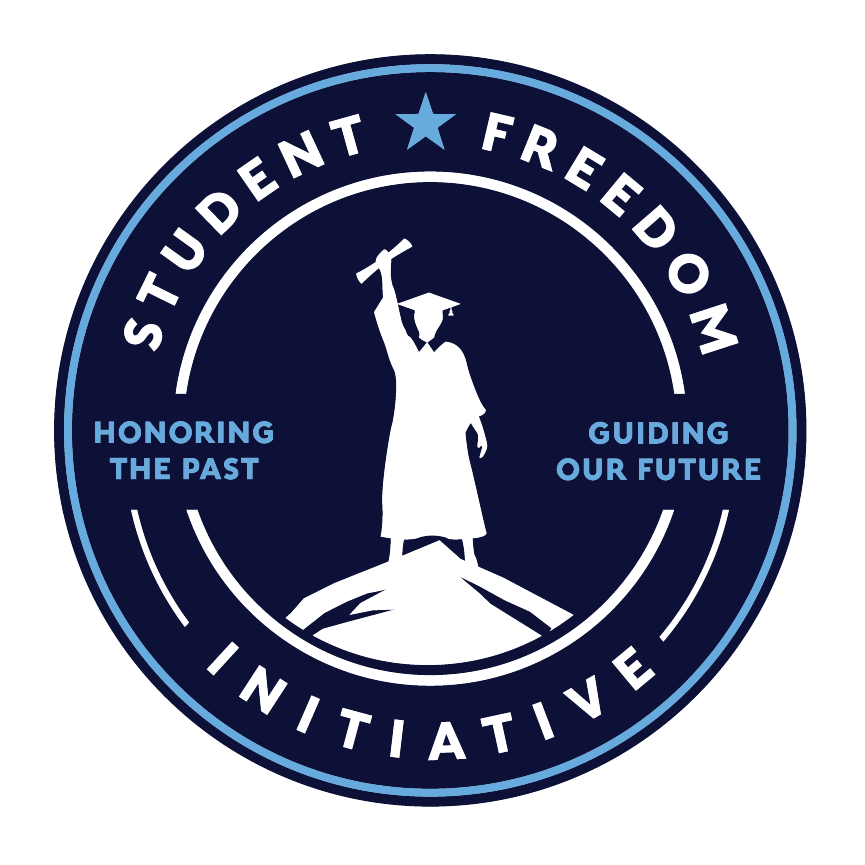 An Alternative Program to Reduce Student Loan Debt
A single purpose nonprofit organization, Student Freedom Initiative provides a catalyst for Bowie State University students to achieve freedom in professional and life choices by increasing their social and economic mobility.
The program targets students at Historically Black Colleges and Universities to relieve the crushing debt of student loans with an income-contingent private education loan alternative to Parent PLUS and other private educational loan programs. Bowie State students majoring in Science, Technology, Engineering and Mathematics (STEM) fields are eligible to participate in this new initiative. The program also provides resources and tools to students of all majors to gain the skills to aid the education process and build confidence to pursue personal and professional goals. Resources include:
Tutoring, mentoring and other support services
Internships matched to student interests through internX
Targeted institutional capacity-building support for computer technologies
NOTE: Students are encouraged to compare the services and products provided by organizations and choose options that best suit their individual needs. Students are free to select any option available to assist with funding their education.
Partnering with the Student Freedom Initiative will advance our efforts at Bowie State University to provide critical resources for students to eliminate financial obstacles and achieve their educational and life goals.
- BSU President Aminta H. Breaux
About the Initiative
The initiative's income-contingent funding alternative, called the Student Freedom Agreement, will initially only be available to rising juniors and seniors (by credit hour) majoring in an approved STEM program.

Bowie State University majors approved for participation in the Student Freedom Agreement:

Bioinformatics
Biology
Chemistry
Computer Science
Computer Technology
Mathematics

Applicants must meet the following criteria:

Completed a Free Application for Federal Student Aid (FAFSA) or acceptable state alternative
Have a valid social security number
Enrolled full-time for the coming academic year*
Meeting Satisfactory Academic Progress as defined by the university

*An exception is available if less than full-time coursework is required for degree completion in final year.

International or foreign exchange students with a non-immigrant visa are not eligible for this program.

Students who meet the application criteria may apply for financial assistance through a Student Freedom Agreement. The agreement can cover up to $20,000 per academic year of a student's remaining costs of college attendance as an alternative to Parent PLUS loans and other private student loans. It is meant to fill the gap that private loan options would have covered and cannot exceed the total cost of education as defined by Bowie State's financial aid office.

Bowie State University does not endorse Student Freedom Initiative's Income Contingent Alternative to Parent Plus and other private education loans product. Bowie State University is not affiliated with Student Freedom Initiative.

Students must agree to make monthly payments after graduation for up to 20 years. The amount being paid back to the program is income-based and will rise and fall based on a participant's earnings. All payments made by graduates will be recycled back into the program to fund future generations of students.

The Student Freedom Agreement is not intended to replace other forms of scholarships or financial aid, including state or aid from institutions, or any work-study programs or Federal Subsidized or Unsubsidized loans. Students should work with their financial aid counselor to explore all options. The Student Freedom Agreement may not be the best choice for every student's particular needs.

To learn more about the Student Freedom Agreement and the process of applying to the program, visit Student Freedom Initiative's website. Students should carefully read the documents about terms of the agreement and the application and approval process.