About 700 Bowie State graduates will receive their degrees in spring 2021 and be honored during the university's commencement celebration. A few outstanding graduates shared with us how BSU has prepared them for success.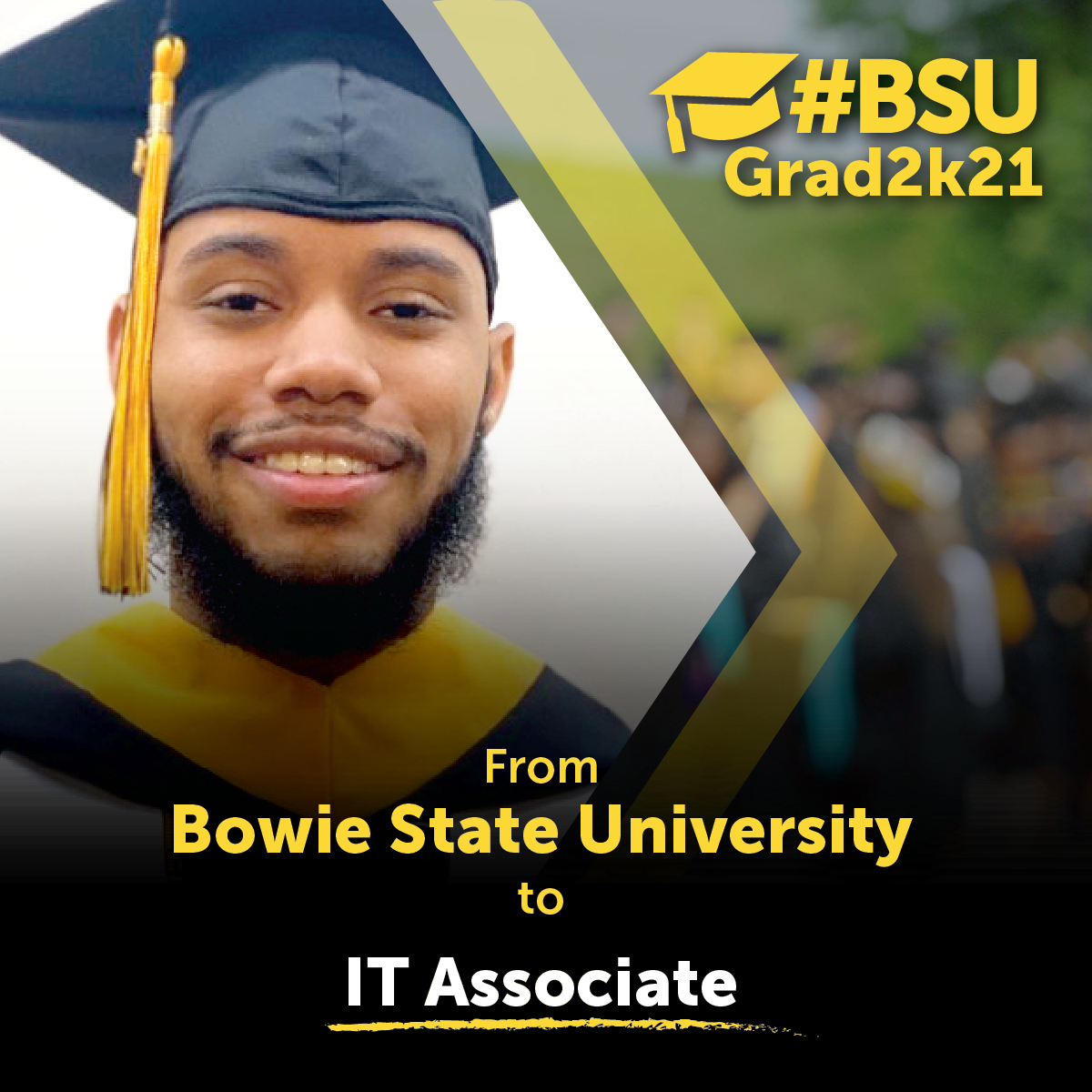 Stedman Cook
For Stedman, Bowie State will always feel like home. He has made lifelong friends who championed his success. He also enhanced his leadership skills when he joined Alpha Phi Alpha fraternity and got elected as the captain of the track team. Stedman's major in business information systems has prepared him for a career in technology, helping companies to solve programs with innovation. After working for a few years, he plans to return to school for a Master in Information Systems degree.
"Some of the most important lessons I've learn is taking advantage of every opportunity because you don't know if it is going to come around again. #BSU4LIFE means there's an invitation to come back. I'll always be connected to Bowie. It is now family."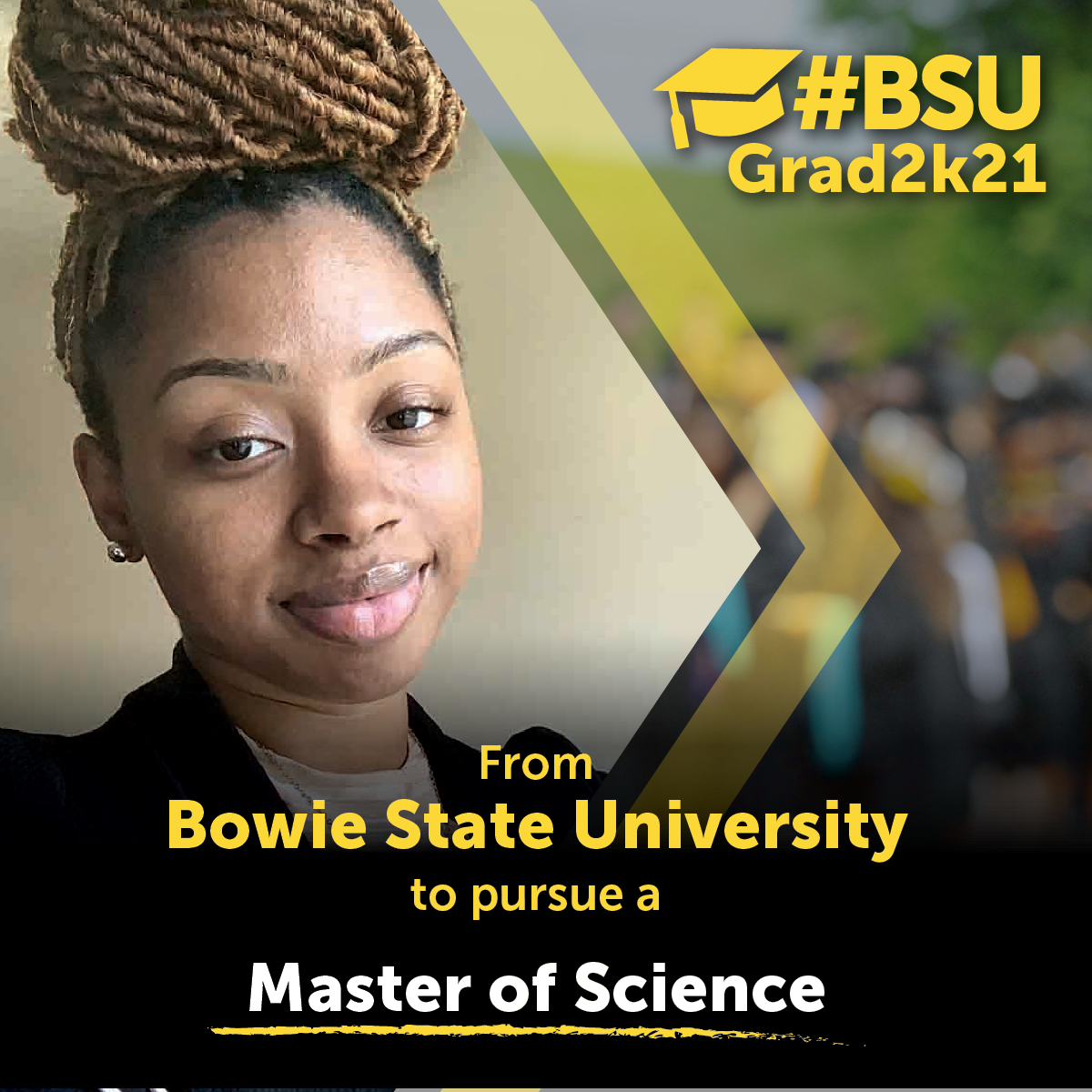 Indea Kirby
Indea's love for crime shows led her to the criminal justice major at Bowie State. Her experience in the program opened her eyes to forensic science and helped turn her passion for solving crimes into a career goal of becoming a crime scene investigator. After graduation, she will continue her education by pursuing a Master of Science in crime scene investigation from Stevenson University in the fall.
"Getting a college degree isn't just about going to school and getting good grades. It's also important to network. I've met so many different people here. I will take this lesson and more beyond Bowie."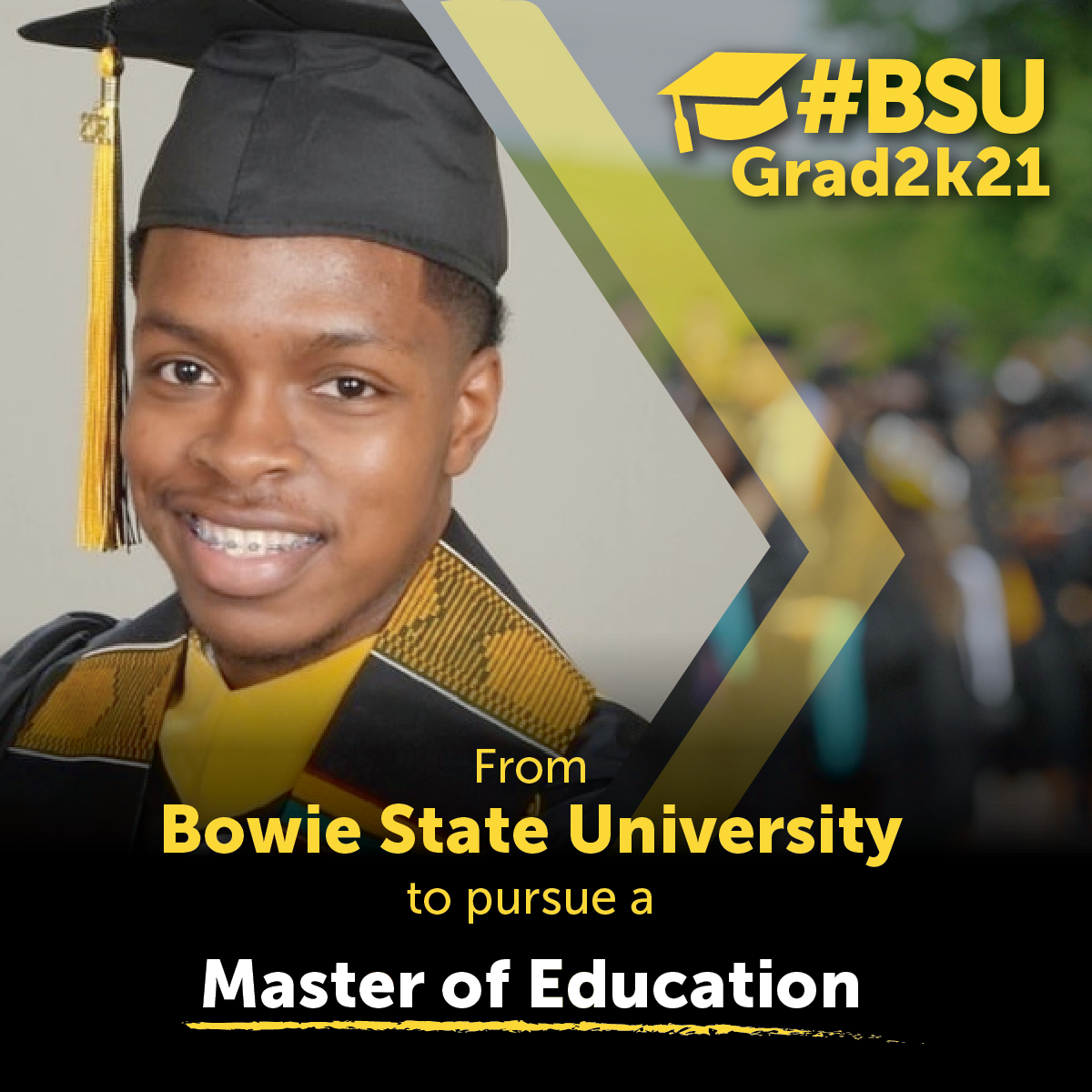 Thaddaeus Peay-Gardner
After graduation, Thaddaeus plans to turn his broadcasting skills as a communications major into a career in education, teaching the next generation about video production. His experience with Ignite, a mentoring group for male Bowie State students, led him to want to become an educator. He is pursuing a Master of Education degree, with a focus on secondary education, at Cabrini University in Pennsylvania. Because of his leadership in developing educational programming for a local NAACP chapter, Thaddaeus recently received the Moral and Courageous Student Leader Equity Award from Cabrini University's Center for Urban Education, Equity, and Improvement.
"My education at Bowie State University has empowered me to empower others. I thank God for Bowie State University. It has made me into the person I am today."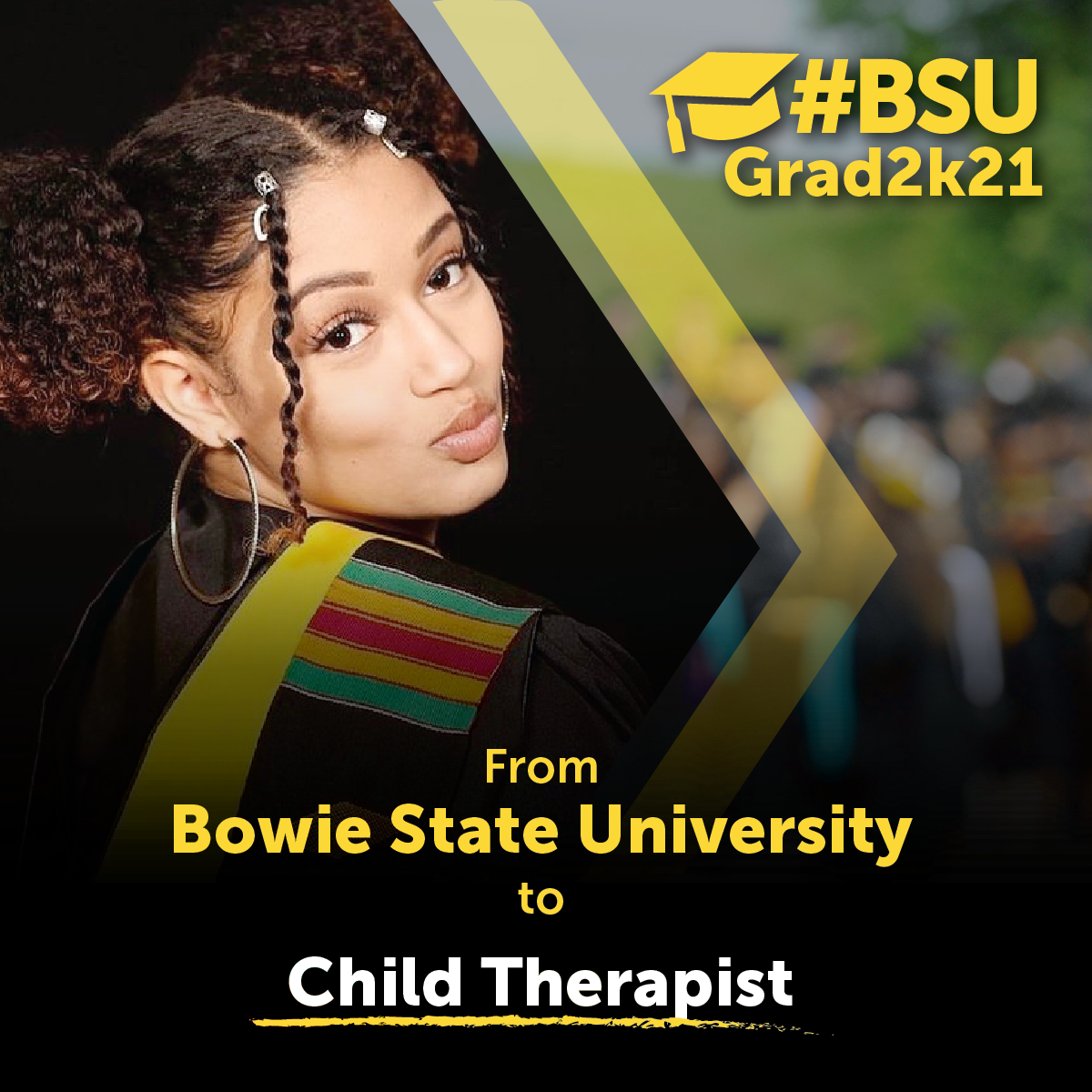 Aahna Reynolds
After transferring to Bowie State, Aahna found her right fit. With the help of faculty who invested in her success, she chose the child & adolescent studies major to prepare for a career in child therapy. She has landed a job after graduation working at a local clinic as a therapist for autistic children. Her ultimate goal is to start her own therapy practice for children with disabilities.
"Bowie State is the first school where I soared. It's the first place where I felt at home and where I felt like, 'This is my school.' A couple of teachers sat me down and pointed me in the right direction, and now, I know I want to be a therapist."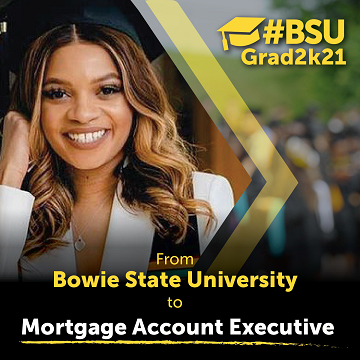 Danae Stewart
Danae Stewart's Bowie State experience has prepared her for success. Through her experience with Bowie State's Entrepreneurship Academy, she had landed the job of Student CEO for Saxbys, the exclusively student-run cafe at Bowie State. She also joined the HomeFreeUSA Center for Financial Advancement program, which teaches HBCU students about the home-buying process and preparing for careers in the mortgage and real estate industries. After graduation, she will launch her career as a mortgage account executive, where she hopes to help people realize their dreams of homeownership.

"I knew from the beginning that I wanted to go to an HBCU. At Bowie State, I definitely felt like family from the moment I set foot on the campus. My professors will do anything to help me because they want to see me succeed."