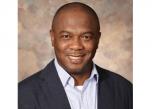 Assistant Professor
Dr. Uchenna Onuzulike joined the Department of Communications faculty in Fall 2017 as an Assistant Professor for the Organizational Communications graduate program. His research foci lie in (critical) intercultural communication; ethnic and diasporic identities; communication theories; organizational communication; transnational media and globalization; and Nollywood/film analysis and criticism.
Education
Ph.D., Communication & Culture, Howard University
M.S.P.C., Professional Communication, Clark University
B.A., Communications (Film and Electronic Media), Worcester State University
A.A.S., Telecommunications Technology, Quinsigamond Community College
Onuzulike's 2014 dissertation, Ethnic and Transnational Identities in the Diaspora: A Phenomenological Study of Second-Generation Igbo-American Young Adults, won the Outstanding Dissertation Award of the National Communication Association's African American Communication and Culture Division and the Black Caucus. Also, he was selected as one of Quinsigamond Community College's 50 Distinguished Alumni "Guardian Protectors" for the College's 50th Anniversary Celebration, 2014.
Dr. Onuzulike is serving on the editorial boards of four journals: the Howard Journal of Communications, the Journal of African Films and Diasporas Studies, the Journal of Social Media Studies, and the Journal of Eurasian Film Studies. He has served as an ad hoc manuscript reviewer for the Howard Journal of Communications, the Journal of International & Intercultural Communication, Critical Studies in Media Communications, the Popular Music and Society, the Muziki, the SAGE Open, and more.
He has over 20 publications including peer-reviewed articles and book chapters. He has presented over 70 papers at professional meetings and conferences. His most recent publications include the following:
Onuzulike, U. (2018). A critical analysis of the Nollywood film Osuofia in London. Journal of International & Intercultural Communication, 11(1), 81-95.
Onuzulike, U. (2018). The Igbo communication style: Conceptualizing ethnic communication theory. In K. Langmia (Ed.), Black/Africana communication theory (pp. 41-59). Palgrave/Macmillan Publishers, UK/USA.
Onuzulike, U. (2014). Nollywood video film's impact on Nigerian and other African environments and cultures. Explorations in Media Ecology, 13(3&4), 285-298.
Onuzulike, U. (2013). Children accused of practicing witchcraft in Akwa Ibom, Nigeria: A qualitative analysis of online news media. International Journal of Child, Youth and Family Studies, 4(4), 447-466.