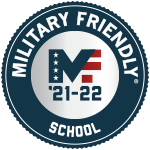 The Military Resource Center (MRC) wants to help you, a veteran who has served our country, as you navigate your college path.
At the Military Resource Center you can
Find all the services you'll need at Bowie State to ensure you get the educational benefits and academic support you've earned.
Connect with support staff who can help navigate your college career.
Take advantage of the space designated for you to connect with other veterans and resources on campus.
Interact with organizations in the community to help you succeed, whether that means post-college employment, benefits or other needed services.
Stop by the MRC, located on the main floor in the Thurgood Marshall Library, in Suite 1126. There, you can study quietly, ask questions about your benefits, or socialize with other veterans. During the fall and spring semesters, the MRC is open Monday-Thursday, 8 a.m. - 6 p.m., and Fridays from 8 a.m. - 5 p.m.