Department of Counseling & Psychological Studies
Contact Us
Dr. Otis Williams III - Chair
owilliams@bowiestate.edu
301-860-3188
James E. Proctor Jr. Building, Room 277
Ms. Khalia Blowe - Administrative Assistant II
kblowe@bowiestate.edu
301-860-3367
James E. Proctor Jr. Building , Room 278
Mrs. Xiomara Medina - Associate Director of Clinical Training & Field Placement
xmedina@bowiestate.edu
(301) 860-3161
James E. Proctor, Jr. Building, Room 279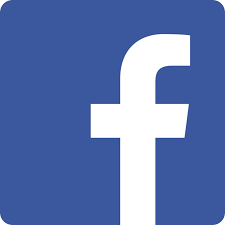 Join the Department of Counseling Facebook group
The Department of Counseling & Psychological Studies is committed to providing education, training, and leadership to its students to assist them in developing into the most highly skilled, knowledgeable, and competent professionals and practitioners. The department offers a variety of competitive master's level graduate programs in Counseling Psychology, Mental Health Counseling, School Counseling, School Psychology and a doctoral program in Counselor Education and Supervision (with a Specialization in Social Justice Counseling). The department also offers certificate programs in Clinical Pastoral Counseling, Addictions Counseling and Psychotherapy and a specialization in Adlerian Psychology. The thrust of the department is to prepare its students to become certified and/ or licensed in their fields of study.
In spring 2024, the department is proud to offer the University's first Ph.D. program. The program will be a Doctor of Philosophy in Counselor Education and Supervision with a specialization in Social Justice Counseling. This innovative program will help to position Bowie State University as the premier institution in training and preparing students as future social justice counselors, educators, and researchers.
At the master's level, in February 2019, the Council for Accreditation in Counseling and Related Educational Programs (CACREP) awarded our Mental Health Counseling and School Counseling programs with full accreditation through March 2025. As the only two programs within the University System of Maryland (USM) with this distinction, the department is proudly recognized as one of the top in the region.
In 2017, faculty in Counseling Psychology and School Psychology were awarded a $1.1 million grant to study the current opioid crisis, which is the only known opioid training program in the nation to employ a culturally-responsive Peer Recovery approach. The Department of Counseling is unique; in that, despite each of the programs' strong professional identities, there is a common mission to successfully train students in serving culturally-diverse populations within a changing world.
< Return to the College of Education