Department of Nursing
Accreditation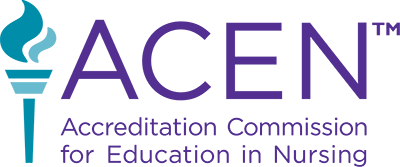 Whatever attracts you to a helping field, Bowie State's nursing program is designed to develop students like you into professionals prepared to fill one of the country's most critical and in-demand careers. You'll gain hands-on experience in our state-of-the-art nursing simulation lab within a new learning center and internships in award-winning facilities to graduate with the knowledge to be an exceptional nurse and an asset to the entire field.
Changes to RN-BSN and Accelerated Offerings
In an effort to assure the highest quality programs for our students, the Department of Nursing is taking steps to enhance the RN-BSN and Accelerated tracks in the undergraduate program. No applications will be accepted for these programs for the fall 2020 or spring 2021 sessions. We welcome students to apply to the traditional nursing track to obtain a BSN degree. Students currently enrolled in the RN-BSN and Accelerated tracks will continue to completion of their degrees. If you have questions or need assistance, please contact the Nursing Department at 301-860-3201.
Nursing Application Deadlines
Undergraduate Program
Traditional Undergraduate Nursing Program Option

Learn about the application process for our undergradute nursing program.
Graduate Program
Applications open: February 28, 2022

Deadline to apply: April 1, 2022

Turn your passion for helping people into a career as a dynamic nursing professional with the skills to deliver the best in client care. Learn hands-on skills in our simulation lab and get the education needed to begin a career providing exceptional service to those in need. Learn More